Family is a set of disputed memories between one group of people over a lifetime: In lieu I blog.

The great thing about festvals is meeting poets. This is from The Poetry Marathon. It includes both Jeet Thayil on middle left wearing white and glasses and Sjón the icelandic poet who writes for Bjork to the left of jeet wearing black shirt.

Here we are in a more sedate pose. This shot includes my favourite storyteller from Canada: Ivan Coyote and also Ali Cobby Eckerman.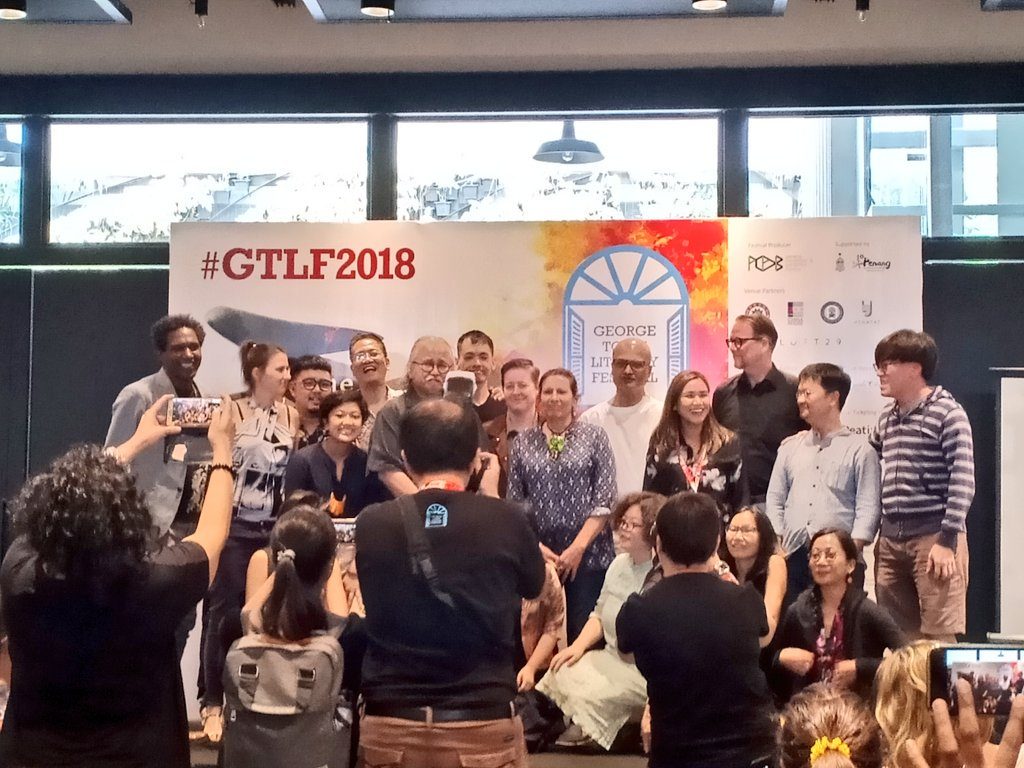 My respects to Malay poet, human rights lawyer and Nobel Prize nominee Cecil Rajendra. I spoke his name on stage and heard him mentioned many times in the festival. It's thirty years since Mr Rajendra and I were published alongside each other at Bogle L'ouverture Publications in London.
Rather than give a daily account of my time here I share an excerpt of the fearless and brilliant opening speech by festival director Bernice Chauly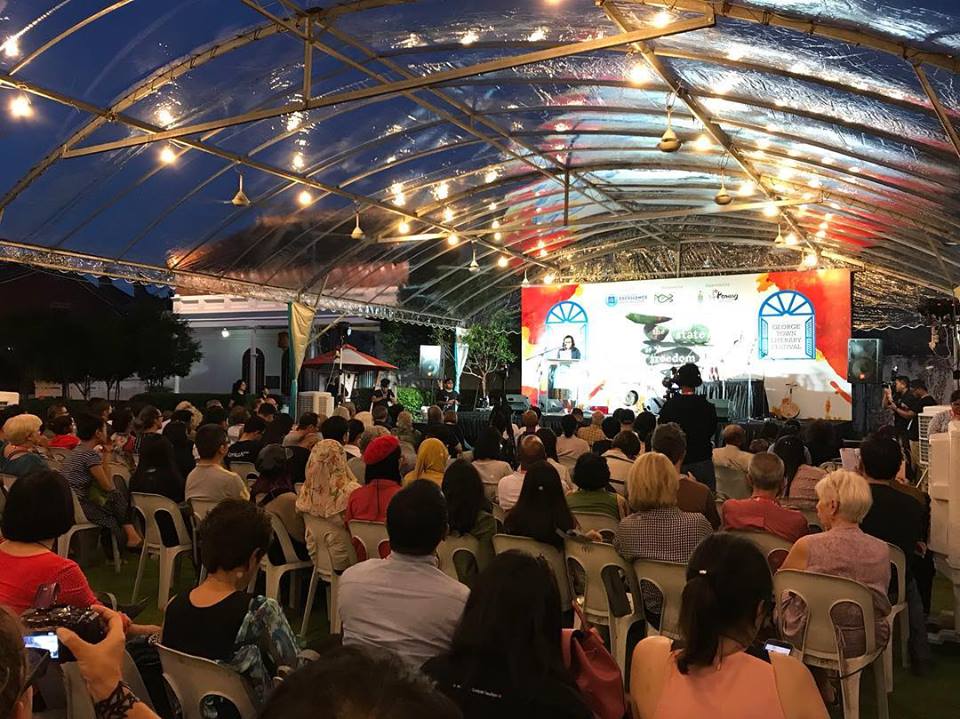 "This year we delve into the theme, 'The State of Freedom' which resonates especially with us malaysians as we achieved the impossible by removing a corrupt government in the true spirit of democracy – and without a single drop of blood"

"The State of Freedom is also significant as 2018 marks many milestones in contemporary History"

"Seventy years ago in 1948 The Universal Declaration of Human Rights was adopted by The United Nations in the recognition of fundamental human rights for all. That very same year, The batang Kali massacre was commited by British troops on Malaysian soil."


"100 years ago in 1918 women in the UK got to vote, after years of struggle and strife by the suffragette movement, and we also commemorate and remember the end of WW1. In 1968, Martin Luther King was assasinated, thrusting the civil rights movement in America towards an ugly head."
"Ten years ago, former prime minister Kevin Rudd said sorry to the aboriginal peoples of Australia, and this year, on 9th May, a new Malaysia was born."
"This year we acknowledge some of the most diverse voices in SE Asia and the world and we celebrate the rights of some of our most marginalised of communities, giving them much needed voices in our festival."
"The GTLF is commited more than ever to freedom of expression and the need to have serious conversations about the many issues that face us today – as men, women, transmen, transwomen, queer, straight, non binary, – all human beings who call this earth our home."
"We are writers first and foremost, we are poets and film makers and thinkers,"
"and we are all here to celebrate, and to debate and converse about the various states of freedoms we live struggle and work with."

Goodnight Malay. Hello England. I will be back on 27th. And it's gonna be busy November 28th Channel Four at Ten PM.

The Sunday Times featured the young people in an article while I was away.