10 days in a beautiful world

I have been in Changsha the capital of Hunan Province – population 65,000,000 – for ten days residing in The Fen Ling Hotel at the foot of The Yuelu mountain shrouded in forest and mist .

This is the view from the thirteenth floor of The Feng Lin.

Yuelu mountain is famous in China. It has its own stunning entrance.

I've been working at Hunan Normal University by invitation of Professor Lauri Ramey. Lauri is Founding and Current Director of The British and American Poetry Research Center. We met eleven years ago at California State University. I was British Council writer in residence.

Hunan Normal University president professor and poet Jiang Honxin. Poetry is venerated and popular in China. Mao Tse Tung was a poet too.

Changsha is a city built on education. This is Yuelu academy, one of the four most prestigious academies over the last 1000 years in China in its present form. It's a famous institution of higher learning as well as a centre of academic activities and cultures since it was formally set up during the Northern Song dynasty.

China has a strong tradition of words and poetry on walls as you can see here at the academy. Words on walls are my business too. These words are two of four virtues: One – Respect your parents and Two – Be frugal. The other two not in the photograph are Be loyal and be honest.

Poems are chiselled into the walls .Here they are preserved by glass.

Poetry is part of the lifeblood of China. Now I see the attraction by Professor Benjamin Zephaniah who has been coming to China for many many years and lived here for a time.

At the academy there are peaceful places to study.

From the historical to the contemporary:  This is the library at Hunan Normal University.

I gave two lectures. The first was about my life and the second was a full reading of my play Something Dark.
Then over four days I delivered four workshops/lectures each evening

with a group of students whom I can only describe as the shining lights of my whole stay. Every single one of them.

I am proud recipient of the first publication of their creative writing – Voice

I wish  I could quote some of the lines from their poems. English was as different to them as Chinese  is to me and yet they  learned my language. They aspire to inspire.  Each student wrote me a postcard which I will treasure.  Most of the classes were in the evening. On the last day I took them out for cake. It was worth it. 

Changsha is food heaven  To get to know the food of a country is to get to know the people. Changsha people are known as fiery and independent. So the food of Changsha is hot and spicy.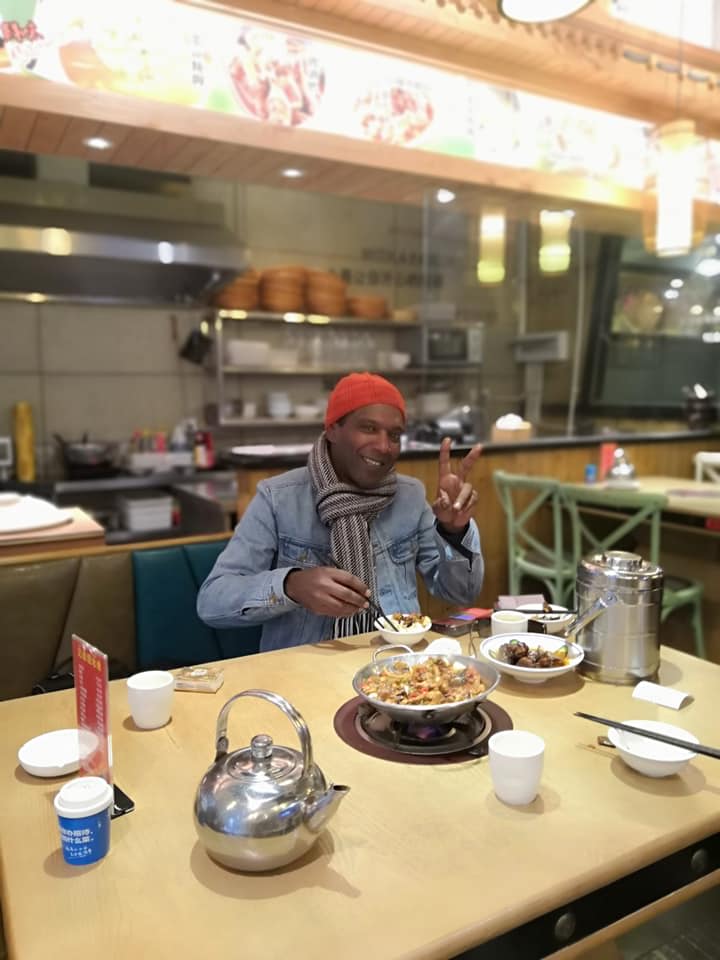 Chòudòufu is a Chinese form of fermented tofu which is fried until crispy. It's a pungent dish with a melty beige flesh often sprinkled with green peppers. Delicious.
Hot Pot is the national dish of China. In the centre of the table a wide deep dish has three compartments. Each compartment boils with a different assortment of flavours, spicy pot, tomatoe pot and soup pot. This is just the beginning

Meat vegetables dumplings and noodles  are chosen from the counter  then laid around the outside of the boiling dish. The dish can be vegetarian if you so choose.  The food is  dropped into whichever compartment you like. It cooks in minutes.  You then take  it out dip into more spices and eat with rice until your heart's content.

 The Dean informed me that  redbraised pork was Mao Tse Tung's favourite dish. It was mine too. Chinese people carry a great pride in the dishes. I stopped for street food near the entrance of yuelu mountain at Hunan University and ate the most delicious duck on a skewer for the equivalent of fifty pence.  This was my favourite dish of all.

I love  Cha shao bao. I could eat this all day every day and all night. Chinese food is different here from the Chinese food  in England. Here it is richer.
This is Huan Wang. Huan has been my excellent guide for the week.   She has been graceful and attentive to detail. Her name means happiness.

Before leaving for Changsha Airport today I took a walk in  the Garden at The Feng Lin Hotel. I spotted a Kingfisher on a rock. The only sound was the rustle of wind through trees.  And then The Kingfisher lifted, hovvered, and shot into the water with a plink and away with the catch. It was a stunning few  seconds.  I took the  photo below and the Kingfisher is there if you can spot it on the rock.  

When things like this happen I wonder the meaning.  The answer might come in a year or a week or a  minute. No matter. It will come when it wants to. I have a plane to catch. I'll  upload this here at Hong Kong Airport midway to London.  (Maybe the Kingfisher represented The Chinese adn the pond represented the world and whatever it caught reresented Donald Trump.) Obviously the photo below is not mine.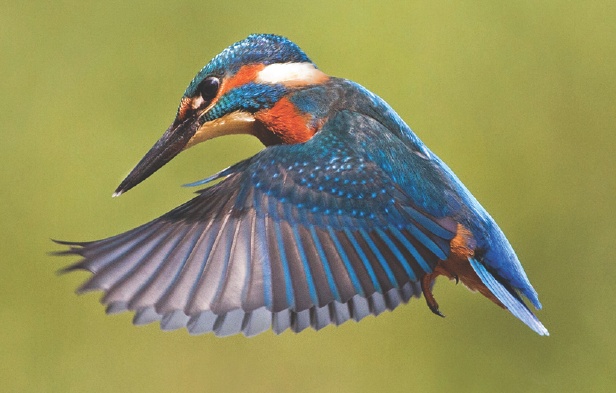 On arriving in London on Christmas Eve  I received this comment from a reader called  Jackie

"The Kingfisher stands for peace and prosperity. It is connected with Jupiter which is a symbol for abundance and wealth. A kingfisher is a symbol of fertile harvest and good fortune. If we think we are attracting negative things in life, a kingfisher can change our fortune for the better.
A blessing to you from China"